Domestic parcel delivery service at unbeatable prices!
Find the locker from which you can send your parcel at a discount.
---
How does it work?
You can use FOXPOST automatic parcel locker lockers to post, pick up and return parcels.
We have over 119 lockers around the country. Deposit your parcel in the nearest locker and we ship it to the locker of our choice. It's that simple.
You can have the parcel delivered to your doorstep – if that's what you'd like. You can rely on us even if you can find no locker near your recipient. Our couriers will deliver your parcel to any address in Hungary in 2 business days.
Have you changed your mind? You can return any products ordered from online shops free of charge within 14 days through the FOXPOST network. No need to wait at a customer service office, no need for explanations.
Quick
Your parcel can even be delivered to the recipient on the day following dispatch.
Flexible
Use whenever it is the most convenient for you
Smart
Send a parcel to a locker or with home delivery
Sustainable
Environmentally friendly solution in shipping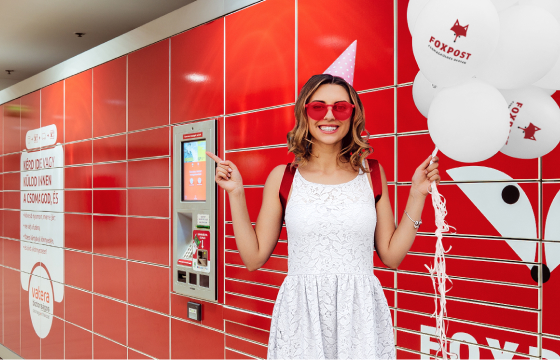 What is foxpost?
Convenient, low price and eco-friendly parcel delivery.
This is FOXPOST.